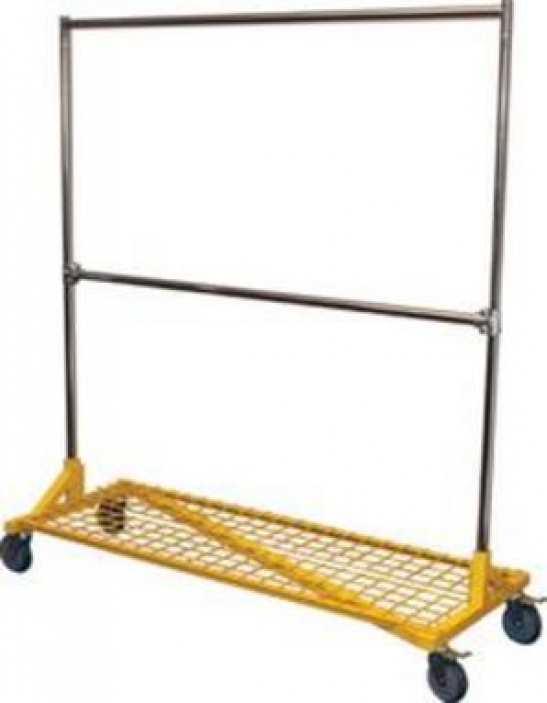 Z-RACK WITH BOTTOM SHELF
•Built To Last -Built specifically for commercial use with 1-1/4" inch chrome finished steel up-rights, top and mid-bars, heavy duty ¼" inch wire shelving and 1-1/2"x1-1/2" inch all steel and welded Z-frame in a durable powder coated safety yellow finish.
•Heavy Duty Casters -All Z-Racks come with a 5" caster kit including one directional lock, one total lock and two swivel casters. Each caster comes with thread guards which prevent string and other items from wrapping around the axel to maintain performance.
•Easily Maneuverable -The narrow design and directional casters make it easy to guide through tight display aisles, narrow stockrooms, and crowded receiving docks.
•Space Saving Design -The simple nesting design saves valuable space in stockrooms or on platform loading docks when the unit is not in use.
•Easy Assembly -Units are shipped KD, assembly is simple and quick with minimal tools required
•Sturdy Flexible Shelf -The sturdy wire shelf can accommodate folded or boxed merchandise with or without hanging garments. The shelf folds up to allow nesting for space saving storage when not in use.